According to statistics it is very less likely to Rank on the first pages of Etsy Search Results by targeted keywords relying only on organic search.

As a result, it is so sad when buyers search your category of products but do not find namely YOURS just because the Etsy mechanism placed your products somewhere on the last pages.
This Unique Offer Is Designed to Bring Your Products on First Page of Etsy Search Results.
- Our solution allows increasing your products reputation in Etsy search mechanism in order to position your products on TOP
- Your potential customers will no longer have to search tens of pages for your offers and will find you on the first page
How it works:
Below is an example of how a WELL RATED product might be positioned on a poor and low position in Etsy search results: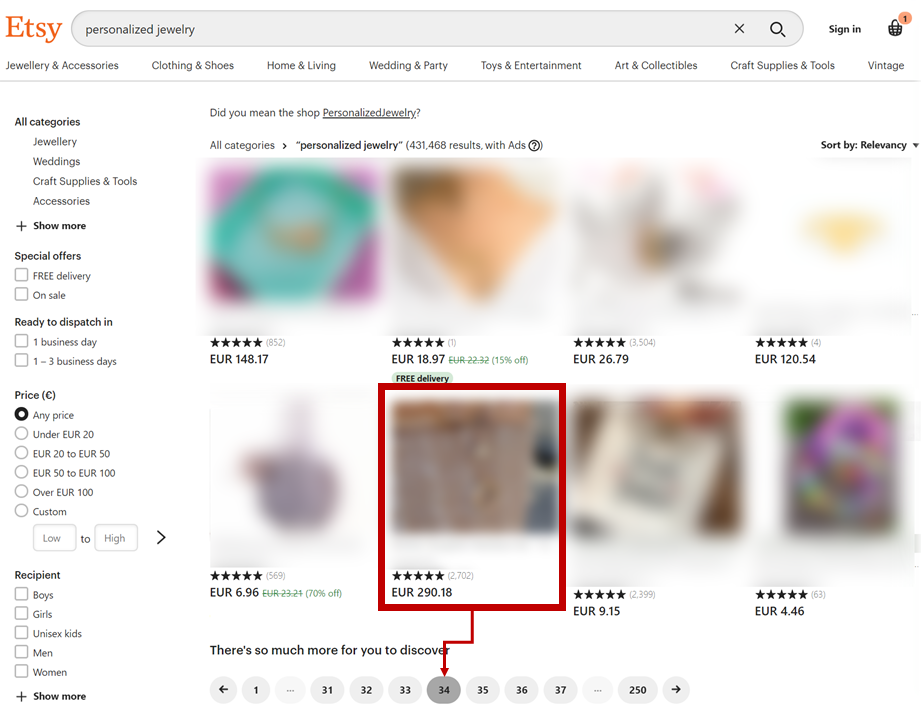 We Have Increased the Product Reputation on Etsy So The Search Mechanism Instantly Ranks it On Top Of Search Results.
The result after 7 days of reputation improvement looks like this: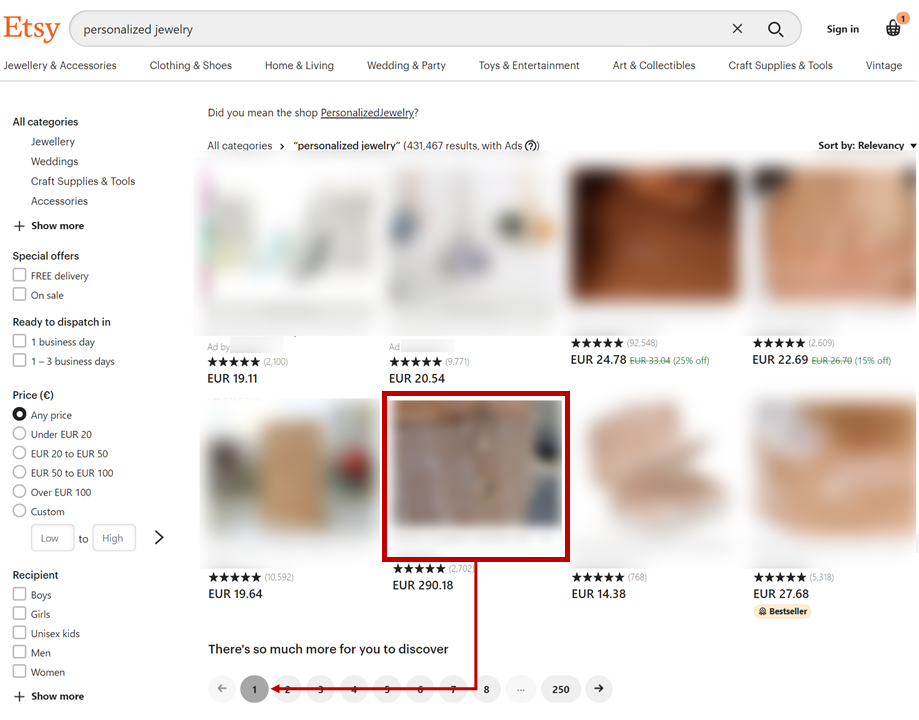 We are so confident in our service that we give you100% Money Back if you do not see the result within the 1-st month with us!
Please check before ordering. Your Etsy page should be fully optimized (Title, Tags) for your keyword.